Monday, November 30, 2015
http://nsarchive.gwu.edu/NSAEBB/NSAEBB535-Srebrenica-genocide-on-road-to-Dayton-accords/
Posted by

Jack Waldbewohner
at 10:59 PM
No comments:

Thursday, November 26, 2015
November 25, 2015 2:20 pm
Mauricio Macri will make a difference beyond Argentina
Daniel Lansberg-Rodriguez
His victory shows change is possible through the ballot box, writes Daniel Lansberg-Rodriguez
©AFP
T
his is how socialism ends, not with a bang but with a squeaker. After a commanding lead during the run-up to Sunday's presidential run-off election, in the end conservative challenger Mauricio Macri's victory came down to only 200,000 votes in a nation of more than 40m. The defeat of Cristina Fernández's political machine has prompted euphoria in much of Buenos Aires. Once it dies down, the president-elect will have
his work cut out
.
In democratic Argentina, non-Peronist presidents are the rarest of birds; none has finished a term in office. Mr Macri does not command a majority of Senate seats (although he can block hostile legislation). He has relatively little support among Argentina's powerful provincial governors.
More
ON THIS TOPIC
IN OPINION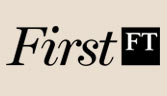 FirstFT is our new essential daily email briefing of the best stories from across the web
Meanwhile, much like Juan Domingo Perón, whose style shifted from militant nationalism to populist socialism, Peronism is amorphous, more patronage than ideology. It will recover.
Mr Macri may need time to transform the
economic wasteland
he inherits from predecessors who were happy to default on their country's debt and shield inefficient industries from competition. But the effects of his victory may be sooner felt outside Argentina.
As the socialist tide in
Latin America
has receded, dragged back by the death or retirement of its charismatic leaders and the turning of the commodity cycle, it has left many a bloated government high and dry — in Brazil, Venezuela and Chile as well as Argentina. Still, Kirchnerism is the first to expire.
200,000
Macri's victory came down to this number of votes
As the largest Hispanic country in South America, Argentina casts a sizeable shadow, and Mr Macri has promised to re-engage with the US and strengthen ties with the EU. Just as the rise of Hugo Chávez in Venezuela helped bring populist movements to power across the continent, Argentina's choice of a market-friendly pragmatism may galvanise opposition movements elsewhere.
In Venezuela's legislative elections next month, Mr Macri's victory has shown a nervous electorate that real change is possible through the ballot box. There is even a remote chance it might strengthen the resolve of Brazilians seeking to impeach Dilma Rousseff, or persuade Bolivians that there can be workable alternatives, ahead of February's referendum on scrapping term limits for Evo Morales.
Beyond what he represents, the importance of Mr Macri lies in what he can do. The past two decades has seen the proliferation of supranational organisations in South America, which has weakened US influence over the sovereign affairs of their members. This, though, has led to an erosion of values. A code of silence has prevailed as like-minded nations refused to call out one another on the chipping away of democratic protections, free media and human rights.
Nowhere is this as visible as in Venezuela, now governed by Nicolás Maduro, a
gaffe-prone
Pierrot who succeeded Mr Chávez and displays a penchant for collecting political prisoners. Mr Maduro is the most visible symptom of the region's troubling slide towards authoritarianism.
Mr Macri invited Lilian Tintori, the wife of jailed Venezuelan opposition leader
Leopoldo López
, to his victory speech. He has promised to invoke a "democracy clause" and
suspend Venezuela
from the
Mercosur
trade bloc during a
summit in Paraguay
, days after he takes office. The odds are stacked against success. All but one of Mercosur's other voting members are allied with Mr Maduro, and Brazil has already made its opposition to suspension clear. Still, standing up to Mr Maduro would be worth it. It is the one promise that Mr Macri can deliver unilaterally. Forcing the conversation would signal to the US and the EU that Mr Macri is the future, and that the future is bright.
Posted by

Jack Waldbewohner
at 8:07 AM
No comments:

High quality global journalism requires investment. Please share this article with others using the link below, do not cut & paste the article. See our Ts&Cs and Copyright Policy for more detail. Email ftsales.support@ft.com to buy additional rights. http://www.ft.com/cms/s/0/117bbe2c-9417-11e5-b190-291e94b77c8f.html#ixzz3sc8X2Qgj

November 26, 2015 9:38 am
Argentina investors await Macri reforms
Benedict Mander, Elaine Moore and Miles Johnson
Market gains must be franked by new 'pro-investment' government
©Reuters
A
fter massive gains in
Argentine
stocks and bonds over the past two years, investors are beginning to wonder just how much longer the rally can continue as a
new government
takes power.
Storied hedge fund investors from George Soros to Dan Loeb have been piling into Argentine assets, speculating that better times await Latin America's third-largest economy once its fiery nationalist leader,
Cristina Fernández
, quits power.
More
ON THIS TOPIC
IN EMERGING MARKETS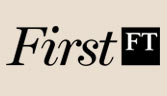 FirstFT is our new essential daily email briefing of the best stories from across the web
At last that moment has arrived. Better still, the market's preferred candidate, the centre-right
Mauricio Macri
, clinched victory in presidential elections on Sunday. He promises to put an end to more than a decade of protectionism and state intervention, ushering in a new era of
pro-investment
policies.
"Argentina has an unparalleled opportunity," says Emily Fletcher, co-manager of BlackRock's Frontiers Investment Trust, who argues that Mr Macri's proposed reforms could finally allow Argentina to realise its true economic potential.
"While we wouldn't be surprised to see some profit-taking in the short term, the long-term outlook for Argentina is brighter than it has been for some time," she adds, pointing out that the MSCI Argentina Index rose by 45 per cent in October alone.
Indeed, the tiny and volatile Buenos Aires stock exchange — whose market capitalisation is similar to a large US company — has fallen since Mr Macri's victory, although Argentina's heavily-traded bonds have registered slight gains.
Prices for the bonds that were issued by Argentina following its 2001 default have nudged upwards this week, with the yield on debt due to be repaid in 2033 falling eight basis points to 6.96 per cent since the start of the week. That comes after prices for the bond have more than doubled in the last two years to 114.5 cents on the dollar, up from just 51.5 cents in mid 2013.
Alejo Costa, head strategist at Puente, an investment bank in Buenos Aires, thinks that bond yields could continue to fall over the next few weeks as investors react positively to initial announcements by Mr Macri.
"But eventually we will need to see concrete results for the rally to continue," says Mr Costa. "Soon investors are going to have to start to face up to reality," he added, pointing to serious challenges facing the next administration.
First, Mr Macri will inherit a toxic economic legacy from Ms Fernández that will require immediate action. Faced with an acute shortage of foreign exchange reserves, Mr Macri has promised to remove strict capital controls on his first day in office.
He has also pledged to move swiftly to unify Argentina's overvalued official exchange rate, which will effectively mean
devaluing the currency
. That, in turn, could spur the inflation rate, which is already one of the highest in the world thanks to the wholesale monetisation of a widening fiscal deficit.
Nevertheless, Mr Costa argues that the next government's biggest problems are in fact political. Lacking the majority in congress that is needed to pass legislation, he warns that Mr Macri could run into grave governability issues.
"The economic problems are extremely serious and urgent. But even if you have the skills to solve them, that's no use without political willingness," he said, arguing that most of the major reforms planned by Mr Macri require congressional approval.
One of the most important is the resolution of a long-running legal dispute with a group of so-called "holdout"
US hedge funds
that has blocked Argentina's access to international capital markets since its 2001 sovereign debt default.
Although credit rating agency Moody's raised Argentina's credit outlook to positive on the back of expectations that the new administration would seek to put an end to the saga, uncertainty about the success of this plan prevented an outright credit upgrade.
Nicholas Spiro, managing director of Spiro Sovereign Strategy in London, points to factors beyond Argentina's control that are also playing against Mr Macri chances of success. He lists the rapid slowdown of China's economy, the crash in commodity prices, and the imminent start of the US Federal Reserve's monetary tightening cycle.
"Macri couldn't be assuming the presidency at a worse time from an emerging market sentiment standpoint," says Mr Spiro. "This makes the implementation of economic reform in Argentina all the more difficult — but also all the more urgent."
Such concerns explain why Jan Dehn, head of research at Ashmore, worries that Mr Macri could end up like other well-intentioned reformist presidents in the region unable to overcome tough circumstances. "The risk is clearly that Macri becomes to Argentina what [Vicente] Fox was to Mexico: an ineffective breath of fresh air," he says.
Posted by

Jack Waldbewohner
at 8:05 AM
No comments: